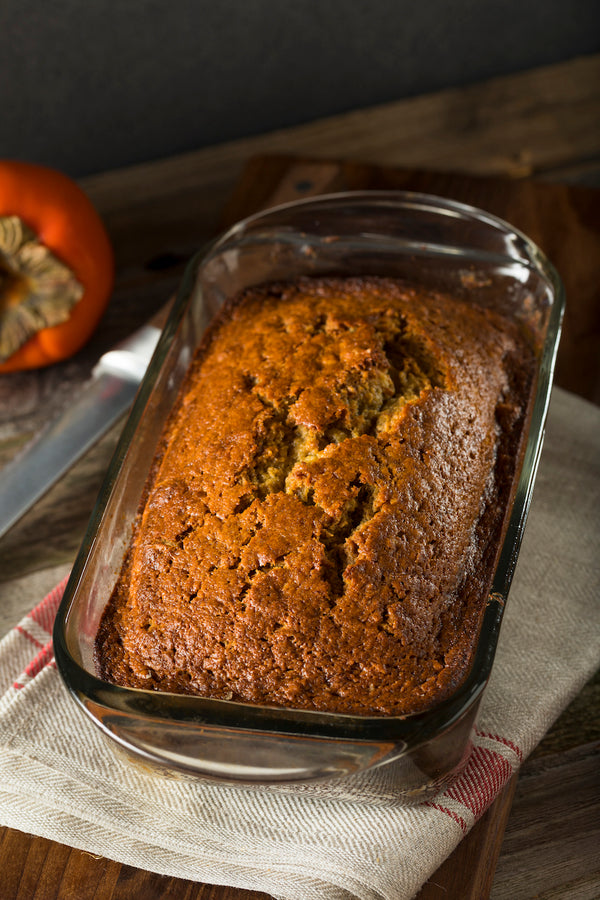 Apple Bread
Is it cake or is it bread? Sweet, and moist with the extra nutty, crunch of hemp seeds it's the perfect fall treat.
SHOPPING LIST:
Hemp oil for the pan
1 ½ cups plus 2 Tbsp. all-purpose flour
1 ½ tsp. baking powder
¼ tsp baking soda
¾ tsp ground cinnamon
½ tsp ground ginger
½ tsp ground cardamom
¼ tsp ground cloves
2/3 cup granulated sugar
2 large eggs
2 tsp finely grated lemon zest
Pinch of salt
½ cup hemp oil
2 tsp molasses
1 large tart apple, peeled and diced
¼ cup hemp seeds
HOW TO MAKE:
Preheat the oven to 350 degrees F. Grease and flour an 8x4 inch loaf pan.
In a medium bowl whisk together the dry ingredients.
In a larger bowl mix the sugar, eggs, lemon zest, and salt until the sugar has dissolved.
Add the oil and molasses and mix until smooth.
Stir in the apple and hemp seeds.
Fold the dry mixture into the egg mixture, just until combined. Don't overmix.
Pour the batter into the greased and floured pan.
Tap the pan on the counter to release any air bubbles.
Bake for 40-45 minutes.
Transfer the pan to a rack and let cool completely before removing the bread from the pan.
Slice and enjoy!