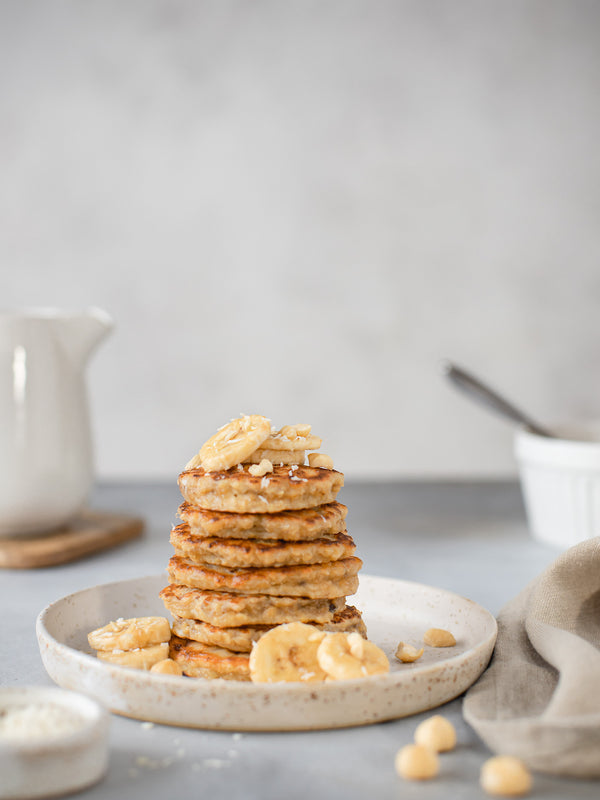 BANANA HEMP PANCAKES
HOW TO MAKE:
Mix all ingredients together in a bowl. Dollop two tbsp of the mix at a time onto a medium sized well-oiled pan (coconut oil). When bubbles appear on top and sides turn golden, flip pancakes and cook until done.
To serve, drizzle on a bit of maple syrup and Planet Superfood Original Flavored Hemp Oil.