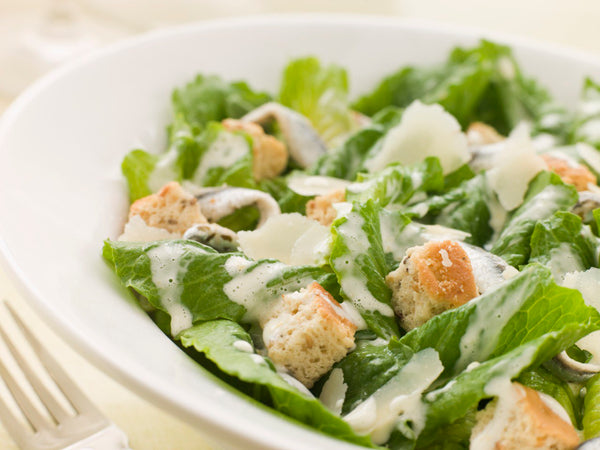 CEASAR SALAD
Classic Caesar Salad with crisp croutons, light caesar and hemp seeds dressing – for when you want to impress your dinner guests.

SHOPPING LIST:

1 large or 2 small heads of romaine lettuce
Parmesan cheese, shredded or shaved
Crisp croutons
Caesar salad dressing – homemade is best
Planet Superfood Savoury Onion Seed Mix (or Original Seeds Mix for milder taste)

HOW TO MAKE:

Caesar dressing is light, healthy and packs so much fresh flavor without needing much salt at all. Whisk together minced garlic, dijon, Worcestershire, lemon juice and red wine vinegar.

Whisking while adding oil emulsifies the dressing for a smooth and creamy (not oily) consistency. Season with 1/2 tsp salt and 1/8 tsp black pepper, or to taste.

In a large mixing bowl, combine all of your ingredients and toss gently to coat the lettuce in caesar dressing.

Mix in four tablespoons of Planet Superfood Savoury Onion Seed Mix and enjoy!