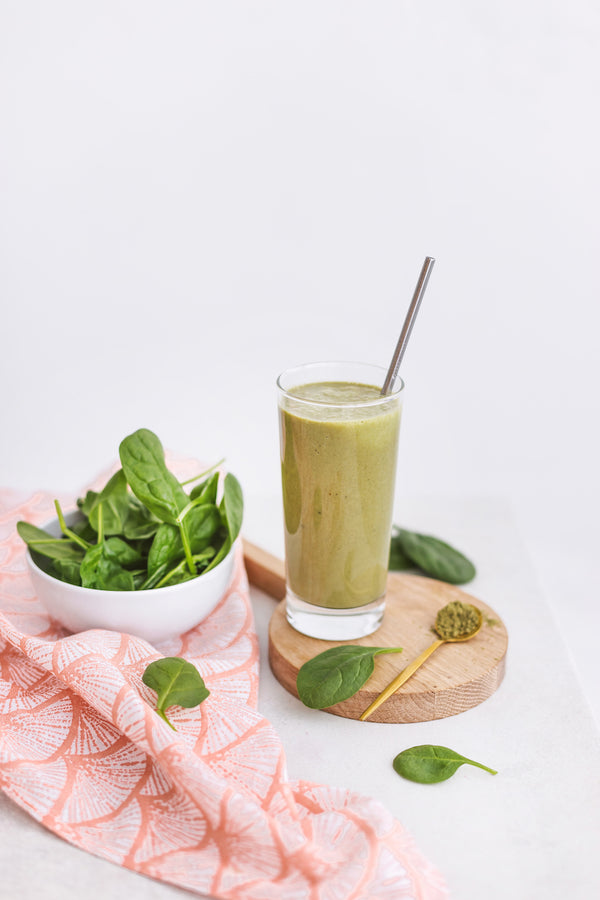 Chai Green Smoothie
Whether you're starting your day with veggies, or trying to gulp them down before bed, this recipe packs them in and doesn't skimp one bit on taste.
SHOPPING LIST:
1 frozen banana
1 Tbsp Vanilla Chai Protein
1 Tbsp Super Greens Protein
1 Tbsp almond butter
2 cups baby spinach
1 ½ cup unsweetened or vanilla almond milk
HOW TO MAKE:
Add all ingredients into the blender and blend until smooth.
Enjoy!