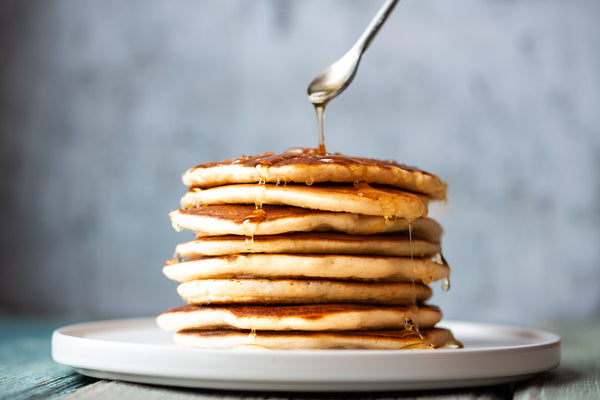 Easy Fall Pancakes
Whether you're starting your day with veggies, or trying to gulp them down before bed, this recipe packs them in and doesn't skimp one bit on taste.
SHOPPING LIST:
2 Tbsp butter or hemp oil for frying
4 eggs
1 cup pumpkin puree
2 cups Vanilla Chai Protein
1 tsp baking powder
Optional Toppings:
Almond Butter
Hemp seeds
Chopped pecans or walnuts
Maple Syrup
HOW TO MAKE:
Mix all ingredients until just combined.
Heat the butter or oil in a large frying pan over medium heat.
Once the skillet is hot enough add pancake batter with a ¼ measuring cup. Once the bottom tops to form and the top starts to bubble, flip (about 5 minutes).
Add all the optional toppings you desire!