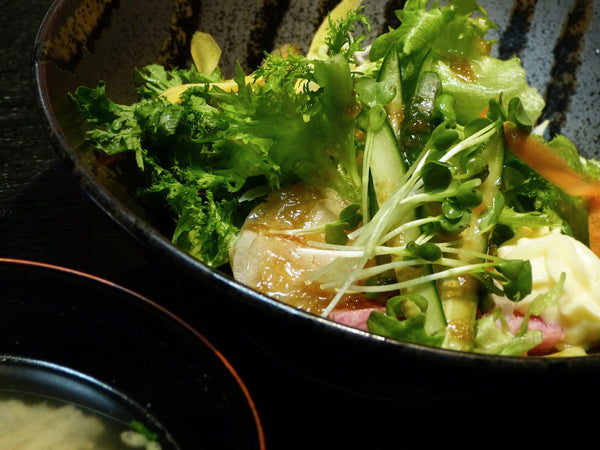 Hemp Seed Salad Dressing
Salad dressing is so simple to make, and after one drizzle you'll be wondering why you haven't been doing it yourself all along.
SHOPPING LIST:
1 cup hemp seeds (hulled, original or savory onion)
1 cup hemp oil (chili, garlic, or original)
1/3 cup red wine vinegar
1 large egg yolk
1 tsp sugar
½ tsp Dijon mustard
Salt and ground black pepper to taste
Note: Pair the hulled hemp seeds with the chili hemp oil, the original hemp seeds with the garlic hemp oil, and the savory onion with the original oil)
HOW TO MAKE:
Soak the hemp seeds in water for 15 minutes and then drain.
Combine all ingredients and process in a blender for 30 to 60 seconds.
Pour over your favorite salad and enjoy!