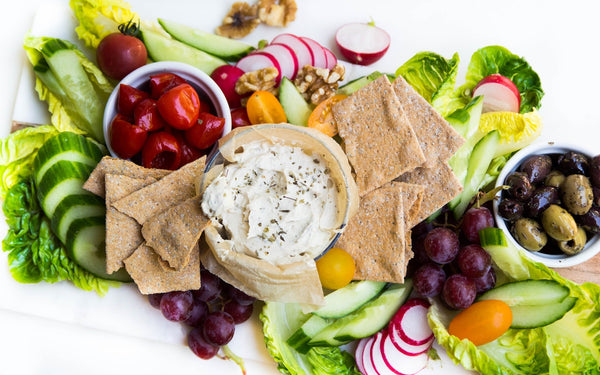 Hemp Veggie Dip
This versatile dip isn't just for your sliced cucumbers. Dip your veggies or use as a salad dressing or even sandwich spread.
SHOPPING LIST:
½ cup hemp seeds (hulled, original or savory onion)
1/3 cup water
¼ cup hemp oil (chili, garlic, or original)
2 Tbsp apple cider vinegar
2 Tbsp dijon mustard
¼ tsp dried dill
¼ tsp dried parsley
¼ tsp dried basil
¼ tsp garlic powder (omit if using garlic hemp oil)
Salt and black pepper to taste
HOW TO MAKE:
Soak hemp seeds for 15 minutes in water, then drain.
Add all ingredients to a blender.
Blend until thick and creamy.
Store in an airtight container in the fridge for up to one week.