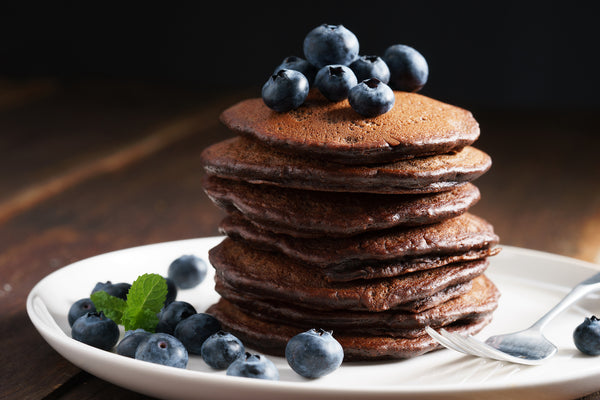 Mint Chocolate Pancakes
Who said you can't have dessert for breakfast? It wasn't us! These protein packed pancakes are fluffy, healthy, and delicious.
SHOPPING LIST:
2 eggs
2 scoops hemp protein powder
1 tsp baking powder
1 Tbsp cocoa powder
6 tbsp skim milk, or milk alternative of your choice
Mint hemp oil to grease the pan
Toppings:
Dark chocolate hemp seeds
Maple syrup
HOW TO MAKE:
Mix eggs, hemp protein powder, baking powder, cocoa powder, and milk in bowl.
Heat skillet to medium and grease with mint hemp oil.
Once hot pour the batter onto the skillet using a ¼ measuring cup.
When bubbles form on the top it's time to flip.
Top with dark chocolate hemp seeds and maple syrup.
Note: Substitute eggs with 1 banana and mint oil with original hemp oil for banana chocolate pancakes, top with dark chocolate hemp seeds, maple syrup, and sliced bananas.
Enjoy!