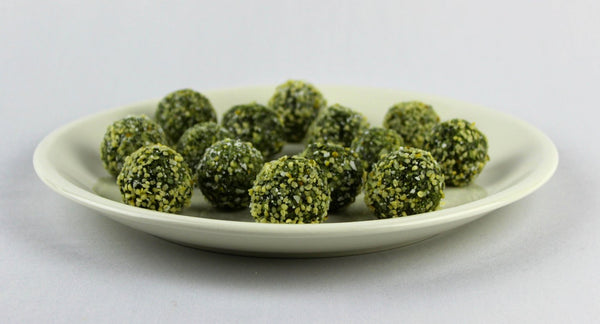 OMEGA ENERGY ORBS
These power nuggets are little green dreams! Perfect as a snack, after a workout, or as breakfast ball on the go.
HOW TO MAKE:
Mix the first 7 ingredients together in a bowl and roll into little bite size balls.
Combine the shredded coconut and 2 tbsp Planet Superfood Hemp Protein and spread out on a flat surface. Roll the little balls in the mixture and then chill in the fridge for at least an hour before serving. Store in the freezer as these will soften quickly, especially in warm temperatures.