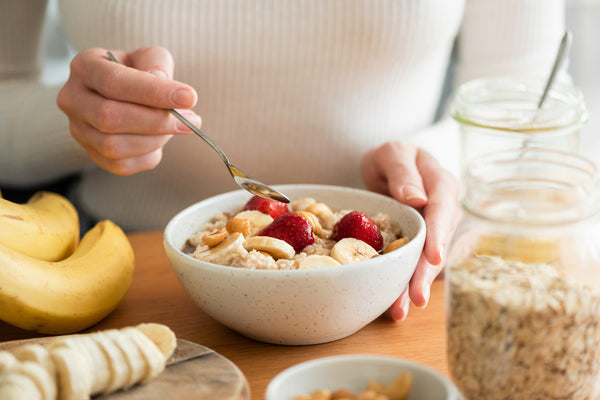 Overnight Superfood Oats
Wake up to a chocolaty delicious breakfast packed with superfoods.
SHOPPING LIST:
¾ cup oat milk
½ cup old-fashioned rolled oats
1 tbsp chia seeds
1 tbsp dark chocolate hemp seeds
½ tsp maple syrup or honey
½ tsp vanilla extract
Pinch of ground cinnamon
Optional toppings:
1 tsp nut butter (almond, peanut, or cashew)
Dark chocolate hemp seeds
Sliced bananas
HOW TO MAKE:
In a bowl or mason jar combine all of the ingredients (except toppings). 
Cover and refrigerate overnight.
Serve the next morning.
Serve with one or more of the optional toppings.
Enjoy!