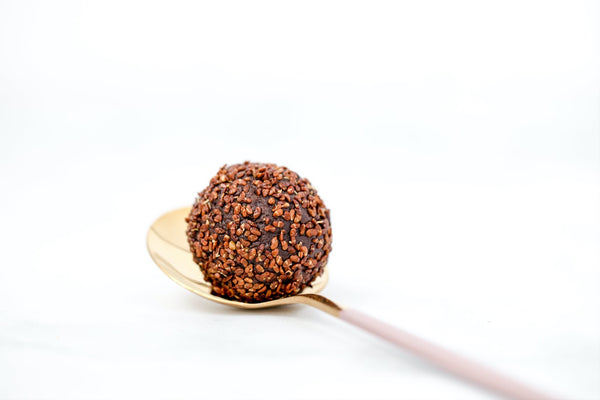 Raw Cake Batter Balls
Cake batter balls. Yes, they are as delicious as they sound. Surprisingly their good for you to!
SHOPPING LIST:
1 Tbsp Vanilla Chai Hemp Protein
2 Tbsp Original Hemp Oil
¼ cup pureed pumpkin or maple syrup
1 packet Stevia
Water
Options Toppings:
Cinnamon
Melted Chocolate
Chocolate Sprinkles
Note: if substituting Vanilla Chai Hemp Protein with Super Greens or Hemp Protein, add 1 tsp Vanilla and use Maple syrup instead of pumpkin.
HOW TO MAKE:
In a large bowl combine protein, oil, vanilla extract, and pumpkin or maple syrup.
Add stevia and a few drops of water. Stir. Batter will be thick.
Scoop and roll into little balls. If using Vanilla Chai or Super Greens, roll in cinnamon. If using Vanilla Chai or Hemp Protein try dipping it in melted chocolate or rolling in chocolate sprinkles to make a truffle.