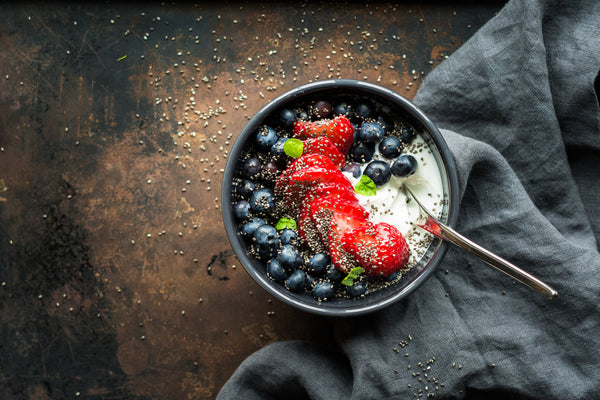 Yogurt Berry Hemp Parfaits
A desert or mid-day snack to boost your brain's health with the delicious combination of berries and hemp.
SHOPPING LIST:
3 cups Vanilla Greek Yogurt
4 cups fresh berries (strawberries, blackberries, raspberries, blueberries, or a mix of all three)
1 cup dark chocolate hemp seeds
HOW TO MAKE:
Layer 1/3 cup of yogurt into the bottom of 4 glasses.
Alternate layers of fruit and chocolate hemp seeds with yogurt until glasses are filled to the top.
Enjoy!